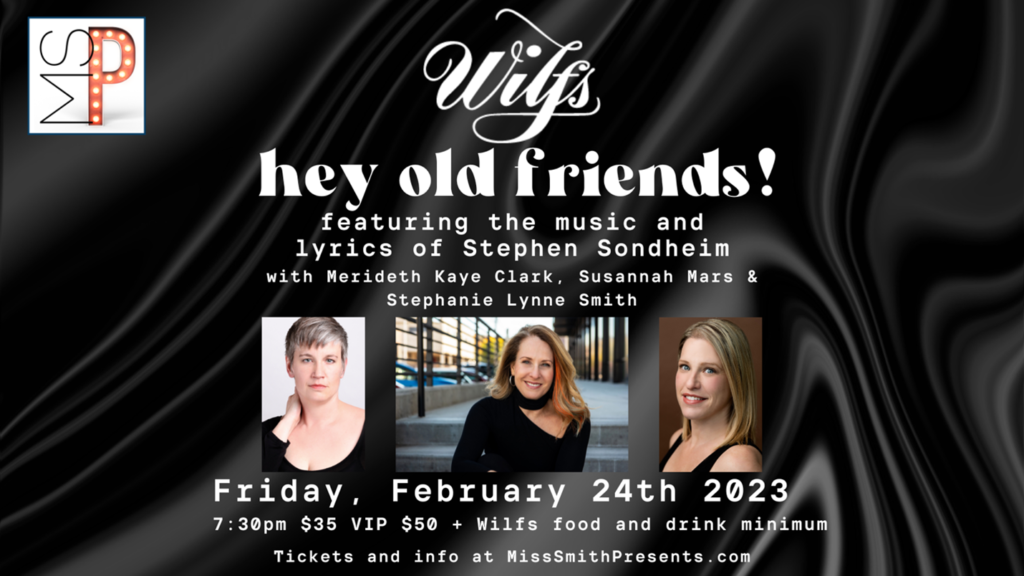 My dear collaborators Merideth Kaye Clark and Stephanie Lynne Smith and I have been working away, busy rehearsing Hey Old Friends. We will play at Wilfs Restaurant on February 24th. We're expanding our initial show that sold out at ReSound NW: A Place to Sing, and I am beginning to learn "The Road You Didn't Take" from Follies. Before I was ten years old, I heard John McMartin sing the song, and it has stuck with me all these years. More than twenty years ago, I wrote a note to Mr. Sondheim asking him if a woman had ever sung the song and if so, he'd written an alternate lyric. He wrote back, how exciting is that? And, rather succinctly said no, the song had never been altered for a female. Well, this female is taking that song for a spin at Wilfs! So, join us if you can. It will be a joyous night of music, food, and drink.
I recently spent a day at the Washington State School for the Blind in Dr. Christopher Benfield's class. I registered as a volunteer back in 2022. I hadn't visited yet, apart from a concert with Becky Kilgore and Dave Frishberg many years ago. My first volunteer day at WSSB was incredible. The campus is beautiful, and finally, I met Adrienne Fernandez, the volunteer coordinator. Her office was as I had imagined it would be, full of bits and pieces for upcoming Valentine's Day activities. Her walls were lined with photographs of students enjoying events. If you have worked in education, I'm sure you can picture it too. With all she does, she still manages to be a bright light. She set me up with my identification badge, and I found my way to Dr. Benfield's class. I entered a room where a semi-circle of desks was centered on a grand piano. On one wall, a whiteboard on which was written this quote:
"Most people die with their music still locked up inside them." — Benjamin Disraeli
Dr. B starts each day with a discussion of the quote on the board. The students popcorned responses and talked about the music locked inside them and how it resonated with them. One student mentioned that they didn't want to die with anything left unsaid. They want to be fully known by the folks they love. There was so much food for thought. I'll return to the school in March to chat with students about Audio Description with my colleague Adrienne Livingston. Here's a link If you'd like to know more about volunteering at WSSB. I'll be guiding a group of snow skiers in February and March. Join us!
Work this month has been eclectic. I wrote the audio description for The Story of Stuff — the link to the described version is not yet released. I also wrote the description for The Fresh Prince of Bel-Air, a Hallmark movie, and got a job on a film, Cellar Door. I enjoyed meeting Laurence Fishburne and working with Scott Speedman and Jordana Brewster on my first day. Our Oregon film community is mighty, and it was lovely to recognize folks I've worked with over the years. It felt like home. The experience recalled how my dad, as a character actor, was constantly finding his way inside an existing community of actors and crew when he'd guest on a show. Can you imagine changing jobs, sometimes every week? As I continue my career, riding the peaks and valleys that come with new work, I admire his tenacity and talent and miss him more.
I'd have loved to have had him around to share my experience filming. Mourning Has Broken is going beautifully, and we are at the beginning of imagining the audio description. Our editor, Emily Von W. Gilbert, is a wonder. We may use clips of my mother and father in the film, and sifting through and choosing which ones to use has been difficult. If you are grieving a loss, give yourself time and space, no matter how long your dear person or creature has been gone.
The memories paint a rich and complex landscape that opens the heart.