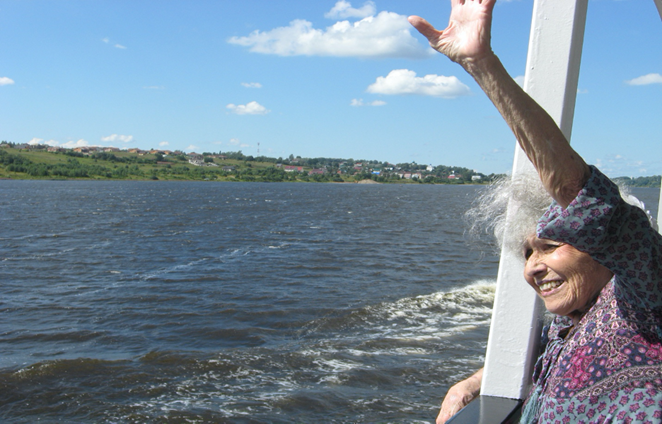 Happy New Year
Lots of friends are celebrating the arrival of the 2023rd year of the Common Era or Anno Domini. Some will celebrate the Lunar New Year in the Spring, Rosh Hashanah in the Fall, Nowruz in the Spring, Pahela Baisakhi in April, or Diwali in the Fall. Recently, my daughter gave me a Daruma doll, a hollow, round, traditional doll modeled after Bodhidharma, the founder of the Zen tradition of Buddhism. When you receive one, both eyes are blank white; the tradition goes that you think of a goal or a wish, then color in the pupil of the left eye with ink. Once the wish or goal is achieved, you fill in the other eye! I found more of these dolls at Cargo — have you been there? It's great — and I shared them with friends. My intention this year? To explore consciousness and the tremendous shifts that are occurring in this world. How will I measure that, you ask? Meditation. I will continue my meditation practice and journey into consciousness, including my ability to hold space for opposites. Oy!
Bittersweet
January is bittersweet and beautiful, speaking of opposites. It's the anniversary of my dear momma's death. Reflecting on her life brings me to the beauty of Mourning Has Broken and the photo above. She was one of the friendliest humans I've ever known. That photo captures a moment we shared on the Volga River, and she waved at everyone we passed that afternoon. We laughed and laughed in between our competitive hands of gin rummy. My mom was often in a lot of pain, and when she wasn't, joy and kindness erupted from her. I mentioned that I recorded an audiobook last month. During the recording, I learned that often folks with rheumatoid arthritis, which she suffered from, stay up very late because waking up is so terribly painful. My mom called it "unwinding." That sentence from the book pierced my heart. My mom tried to hide her pain with humor; I imagine she learned to maintain an upbeat facade as a child when she was often shuttled from relative to relative. She was a brave soul, and I miss her so terribly.
That pain often transforms into a smile, and then my gratitude for her comes into full relief. Also, the anniversary of my dad's passing is coming in February — another month full of memories. I will be appearing this week on the podcast, Rarified Heir, which was a perfect way to regale dad stories. Josh Mills, son of Edie Adams, hosts a podcast about kids of humans born into the Entertainment Industry, and he asked me if I'd be a part. I was nervous about the interview, but the time FLEW by. Growing up visiting the sound stages of Young Frankenstein, Baa Baa Black Sheep, and Sha-na-na, getting up at dawn to drive to a shoot location and sit in the make-up trailer with my dad while the sun came up; those are joyous, treasured memories. I was so proud of him, and we adored each other.
Werk
It's fun to be the first to know what's new; when the Visa card was coming to be, I recall how my dad shared a script with me for an ad he had just voiced. He told me, somewhat incredulously, that it was a new credit card that would make most others obsolete. Was he right? What a blast to record this Audible spot in November and be the first to learn about all the great new content there. Making this with Maria at Makiné Studios was a delight.
Everybody reads
You gotta know I'm a fan of Broadway Books, and I have accumulated not one, but two of their electric pink book-purchase punch cards — beat up as can be. This holiday season, I zipped over and asked Kim, "What should we read?" She recommended New York, My Village by Uwem Akpan, so that's our family's first read-together book for — I almost wrote 1993! — 2023. Did you know there's a path to purchasing audiobooks and supporting your independent bookstore? It's called Libro.fm. I uploaded it from Libro.fm too, so Gary and I can listen to it in the car or read the bound version. The tale: A Nigerian editor and winner of a Toni Morrison Publishing Fellowship, Ekong Udousoro, relocates to New York to edit his book. It's funny and wonderful. We stop and start a lot; there is so much to take in learning about the tribes, languages, and geography of Nigeria. Oh, and YES, I did get a free book on that trip to Broadway.
A good thing going
We're baaaaack! Merideth Kaye Clark, Stephanie Lynne Smith, and I will celebrate Stephen Sondheim on February 25th at Wilfs. If I don't say myself, tickets to Hey Old Friends would be a great gift. Spend time with old friends — see what I did there? — The three of us gathered today to work on the show, and if you love Sondheim and expert performers who love to perform his work, this is your show. Are you interested in trauma that leads to transformation? Mr. Sondheim uses examples in his work as an artist and in the stories he chooses to tell. It will be a unique and elegant celebration of this man and his work. Plus, check out the goods if you buy VIP tickets. $50 VIP Access includes being a part of our sound check and a complimentary gift bag. A few other surprises too.
Gods of the theatre smile on us!