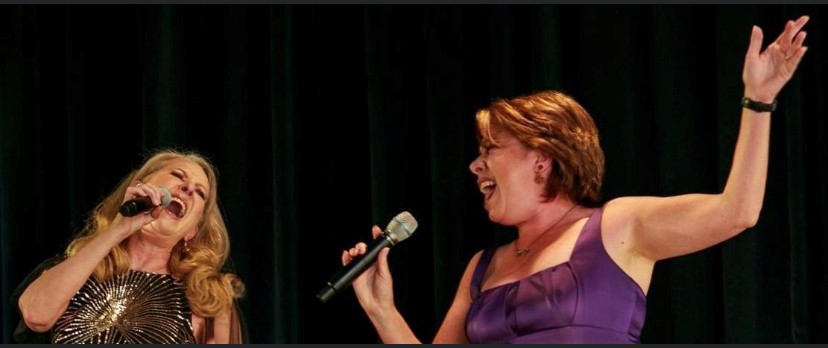 Going deeper than our masks of composure
In all about love bell hooks cites M. Scott Peck's definition of community:
The coming together of a group of individuals "who have learned how to communicate honestly with each other, whose relationships go deeper than their masks of composure, and who have developed some significant commitment to 'rejoice together, mourn together,' and to 'delight in each other, and make other's conditions our own.'
My Dis/Rep experience ended this past Sunday, although you can access all the materials and recordings from the six events on their site. The sessions left me with my heart full of desire for the courage it takes to live that statement. Dis/Rep — Disability/Representation is a yearly series of virtual dialogues focused on disability, accessibility, and culture. Dis/Rep is currently co-produced by The Curiosity Paradox, Calling Up Justice, and Catalyst Consulting Associates LLC. I couldn't recommend becoming a part of it more highly next year.
This year's series was titled Holding Us Together. Each week we read from a different section of The Future is Disabled by Leah Lakshmi Piepzna-Samarasinha, and in this last session, we read a section called Make Crip Resistance Soup.
Joy
Concurrent with attending the Dis/Rep offerings, I've been reading Suzanne Simard's Finding the Mother Tree, Discovering the Wisdom of the Forest. The exquisite beauty of this world and how all things are connected shouldn't surprise me, but it always does! Each human with whom I had the privilege of sharing space at Dis/Rep is part of an ecosystem. A lush forest. Our session began with a warm-up led by Emmy Award-winning Keith Jones, aka dasoultoucha, and so began our dive deeper than our masks of composure, with joy in our roots. I'm a naturally joyful person, I love to laugh and play with words and music. I find that I often censor myself. It feels weird to be joyful in a room full of folks who aren't vibing with that. With Keith's warmup, I was allowed to connect to that beauty that is me. Me being me! The joy I carry when I choose to, is part of a larger, waaaay larger picture that none of us can see, and in every micro-ecosystem I operate within, I'm part of the massive ecosystem that is our existence. Wow, what a concept.
Ecosystems
I'm part of many joyful ecosystems. I participated in Dis/Rep's sessions, sang at Laura Hassell's retirement party at Portland Opera, and at Cedar Sinai Park's fundraising event. The photo above is from the Cedar Sinai Park event where I sang my heart out with the Jennifer Niederloh-Goldsmith. I also had the privilege to meet the final candidates for the role of Managing Director at Artists Repertory Theatre. That day, I started to think back on the ecosystems I've been a part of over these last thirty PLUS years. And wow. More than thirty years as an actress in theatre, television, and film, as a singer, a writer, a grant writer, a voice-over actor, a mentor, a volunteer, a curtain speech reader, a filmmaker, a podcaster, a blind ski guide, an arts envoy with the state department, not to mention my life with my family. Finding the Mother Tree showed me the light in envisioning myself as mycorrhizae. (Mycorrhizae literally means "fungus-root.") According to Dr. Simard and others, a vast fungal network connects trees below ground.
My trees are artistic and supportive communities.
I love to watch them grow and flourish. The Portland Grief House, The Portland Open Studio, Historic Alberta House, hand2mouth theatre, Portland Symphonic Girl Choir, Artists Rep, NAYA, Portland Center Stage, Portland Opera, The Oregon Symphony, The Portland Art Museum, Oregon Food Bank, Portland Gay Men's Chorus, — let's all see the Disney Pride in concert on June 24th and 25th at the Schnitzer! —
The Washington State School for the Blind — volunteer? — The 5th Avenue Theatre! I would have made links for each one, but my editor says to limit my links. Next month, the others will be in!
Beneath our masks
I am feeling my way backward, becoming teeny weensy, as my dad used to say, mycelium, to be part of a supportive network beneath these glorious organizations. A network of humans interested in diving beneath our masks of composure and into our work and service as humans. Laura Hassell so selflessly gave herself to Portland Opera, a most beautiful, humble, and quiet mycelium, nurturing the towering trees above them with respect and grace. A Dis/Rep colleague put it so well. "Community is a verb. It's not a place. It's a thing you do … positively or negatively. We can community onsite or online or on paper. We community outside of mythologies of perfection." As Stephen Sondheim wrote perfectly, "I'll drink to that!"
By the way
If you can donate to Portland Center Stage where I am a board member, I'd be grateful. If you'd prefer to support any or all of the other institutions above, please do! Find your trees and become mycelium nurturing the work that gives you joy.