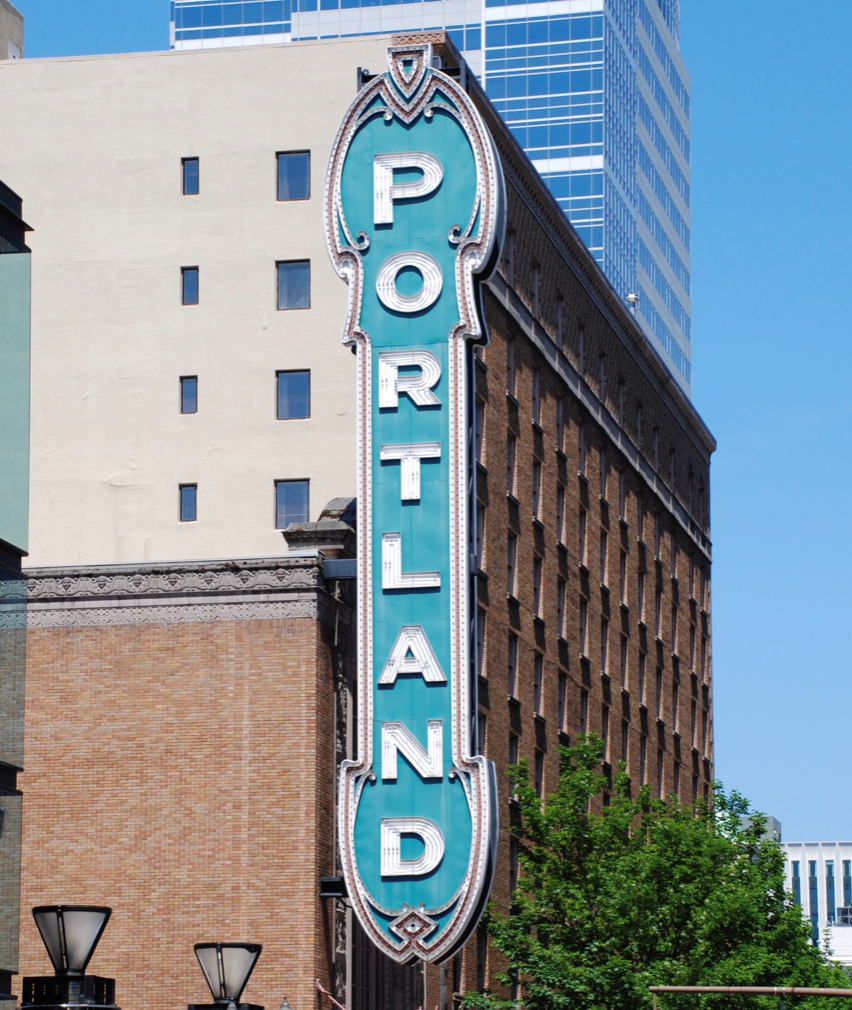 These are the people in your neighborhood
I've hung up my running shoes a bit this last month and have added some exercise that feels … a little slower and stretchier. When I run, I think: "Get it done, get it done." While working on the fierce Miss Trunchbull at Portland Playhouse, I've been holding a lot of mean-lady tension in my body. There's no need to double up on stress, so I went to find a yoga class. Since I live in Damascus, I looked for a class close to N. Portland, my home-away-from home for these few months. I found Now Yoga, which has two locations. They even had a two-week trial for $40, during which I could take as many classes as I wished. I signed up and took their classes, but as it turned out, their schedule didn't quite fit mine. I found a yoga studio about 20 minutes away from home: Lighthouse Yoga PDX. I took a terrific class there. I feel fortunate to work in a field where caring for my body is part of my life. Consider this moment a reminder for you to take care of yourself!
These are the people in your neighborhood
Speaking of wellness, I mentioned Kimiko Matsuda, from Multnomah Whiskey Library, a few blog posts ago. Her generosity knows no bounds. Last week, we took an amble about downtown Portland. Kimiko offered to introduce me to some neighboring downtown business owners and managers. I was able to chat with them about how (and if) the artistic and financial health of Portland Center Stage and all arts organizations in our neighborhood impact the revitalization of downtown Portland.
We had a blast, and the answer to the question of how important PCS is to the vitality of our neighborhood's community is a resounding: VERY. We started at the Woodlark Hotel and spoke to General Manager Ryan Kunzer with a latte in hand from Good Coffee. One of the founders of Good Coffee was there, Sam Purvis, and we sat with him for a bit. Good Coffee will soon be a closer neighbor to PCS, just across the corner.
Next, we ambled over to Woonwinkel. The welcoming energy of that store enveloped us, and upon meeting owner Kristin Van Buskirk, I immediately knew where it emanated from. Her commitment to our neighborhood and the downtown community warmed my heart, and the joy with which she describes the items and artists she touts in her store is palpable.
Then we popped over to Industry1, not a gallery, and a gallery; it lit up my senses! For artists. For people. For Portland. They self-describe as a place for those with an immigrant mindset. A first-of-its-kind commission-free gallery, this space is designed to highlight artists who don't fit neatly into the traditional art gallery box. The goal is to explore diversity and sexuality and give back to the community and the artists whose work is featured.
Our visit to Travel Portland proved that the downtown visitor's center is for more than just visitors. I had NO idea how much fun planning a trip to my hometown could be. Do you have visitors coming in from out of town? Or would you like to try a bespoke tour tailored to you for a particular date? Travel Portland does that. Not to mention a detailed list of spooky October places to check out. Our chat with Michael Cavanaugh at the Travel Portland spot was eye-opening.
Arts are essential
As a little girl, I loved walking with my dad on Chatsworth Street in Granada Hills. That was our neighborhood. Back then, I had yet to learn how important stopping in our local shops was. It was fun, and the spirit of generosity walked with us. My dad's energy was couched in curiosity and joyous generosity. He'd ask questions and engage. Then, his questions seemed innocuous, but now, I know they weren't. He took time with humans, and that's key in building community. Take some time with humans yourself and see a show at Portland Center Stage. Or take in another art adventure downtown. You can find oodles of them at Travel Portland. Take a stroll around downtown before or after and drop me a line if there's a particular shop or place you love. I bet Kimiko and I will stroll over there, too. Let's support one another and share in the beautiful downtown Portland that we love.