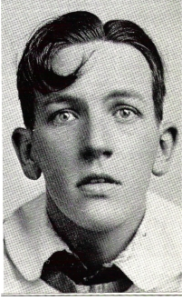 Noel Coward; the little fish years
This just in from one of our three precious guppies; Voni Kengla:
The set for Blithe Spirit is so cozy and it makes you feel right at home. It's perfect for the holiday season! So excited to perform on it for Noel at Noel! We staged the concert during our last rehearsal and finally got the show on it's feet! I cannot believe the variety in Noel Coward's writing! His songs range from the bouncy, lighthearted "Any Little Fish" to the jazzy, "Twentieth Century Blues" (Both included in the song list). Noel Coward never ceases to amaze me! Can't wait to start performing for an audience on Monday!