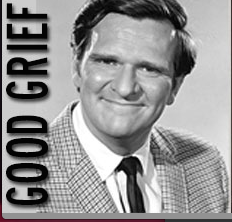 GOOD GRIEF, an innovative theatrical project that invites creators and audience alike to embrace the profound experiences of illness, death, and grief in surprising and inspirational ways, is on its way.
It has received Regional Arts and Culture Council Funding for 2014, and I invite you to come be a part of this project at Artists Rep.
Continuing to develop throughout 2014, with two remaining workshop performances at Artists Repertory Theatre on September 29th and November 3rd, I am looking for participants who are interested in sharing their stories of loss and recording them for use in the piece.
Built on the foundation of stories chronicling the diagnosis and subsequent death of my father, actor Kenneth Mars, this project is devised in collaboration with animator Laura DiTrapani, actors Philip Cuomo, Damon Kupper, actor, sound engineer Richard Moore, and actress/ writer Jacklyn Maddux.
Please come and record you personal story of loss at Artists Rep. You will become a part of this flexible, living project that is reaching to explore grief in a deeply personal and profoundly universal way.