Darling darling dad. I miss you so.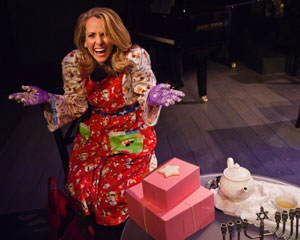 As I was writing my holiday cards this year I felt compelled to write one to you. What a year.  There was a jagged, gaping hole where you might have been; many of those times appear on the front of our card.  Car clubbing at the beach, geez we missed you there. We would have shared a fantastic crab dinner and you and Gary could have gone on and on and on about the most obscure car facts ever known to man. Driving through Moab, getting Kate back to Syracuse this summer, knocked out by the colors of the landscape, I was thinking about you and your paints; if you were with us we would have stopped to take it all in together.  We would have looked up at the stars beside the Colorado River. You would have loved the cross country drive, and I would have shown you Kate's apartment at school. She is an amazing girl, so responsible and smart, and beautiful.  I imagine that's how you felt about me…no, forget stupid imagining, I know it. I don't think you would have been crazy about her living arrangements with two boys, but it's turned out okay. If you were here I would be planning a trip for you to get to London to visit her this coming spring when she studies abroad. You would remind her to look the OTHER way when she crosses the street when she's in the UK.  Americans look left first, right?  And in the UK you have to look left first. You would tell her that firmly, so much that she might think that you are angry with her, but I'd explain to her that that's how love comes out sometimes.
Olivia had her Snowball Dance last night and she looked so beautiful.  I can see your face right now, smiling, as if you're seeing her with me.  You would have loved to have seen the young men come over and the kids pinning corsages and boutineers on one another. So sweet. Olivia is a light; I don't know how not to be redundant here, she is responsible and smart and beautiful too. The girls love and miss you so. Olivia wishes we could have another painting class on the deck.
We waterskied a lot this year.  I know you hate that.  Sorry.  We are continuing to learn how to be better sailors and Gary and I head for Lord Magic this week to spend some time sailing and walking along the beach. I'll go to The Sidewalk Cafe for breakfast and I'll see you in the ocean dad.  I will. I can't stand not being able to go to the bookstore or just walk aimlessly with you for miles, hand in hand. I can feel your hand in mine dad right now.
I don't know how to have a concert in LA without you dad.  First, you practically bought everyone's ticket last time I was there!  Plus, there is some music you'd love, and I could use some help on my german accent.
I saw a commercial for a Roomba yesterday and think I may buy one for Jack. I can hear you laugh as he chased those twin Roombas around your house; that was hilarious. Best Christmas present I ever bought you, I think, although you did love the socks, underwear and Vita Bath too.
Darling darling dad, another Christmas without you just SUCKS.
With love that just keeps traveling out into the universe to find you,
Susannah